Manchester City defender Kyle Walker edges closer to signing a fresh contract with the club. Recent reports suggest that Walker might just have dismissed the lingering speculations about his future by committing to Manchester City, leaving behind the enticing overtures of German giants Bayern Munich.
According to Fabrizio Romano, the 33-year-old Kyle Walker is rumoured to be on the verge of inking a new contract with Manchester City. This potential agreement has the power to quash all the uncertainties surrounding his next career move. The English right-back had previously been linked to Bayern Munich, but it appears that the allure of continuing under the guidance of Pep Guardiola might be too strong to resist.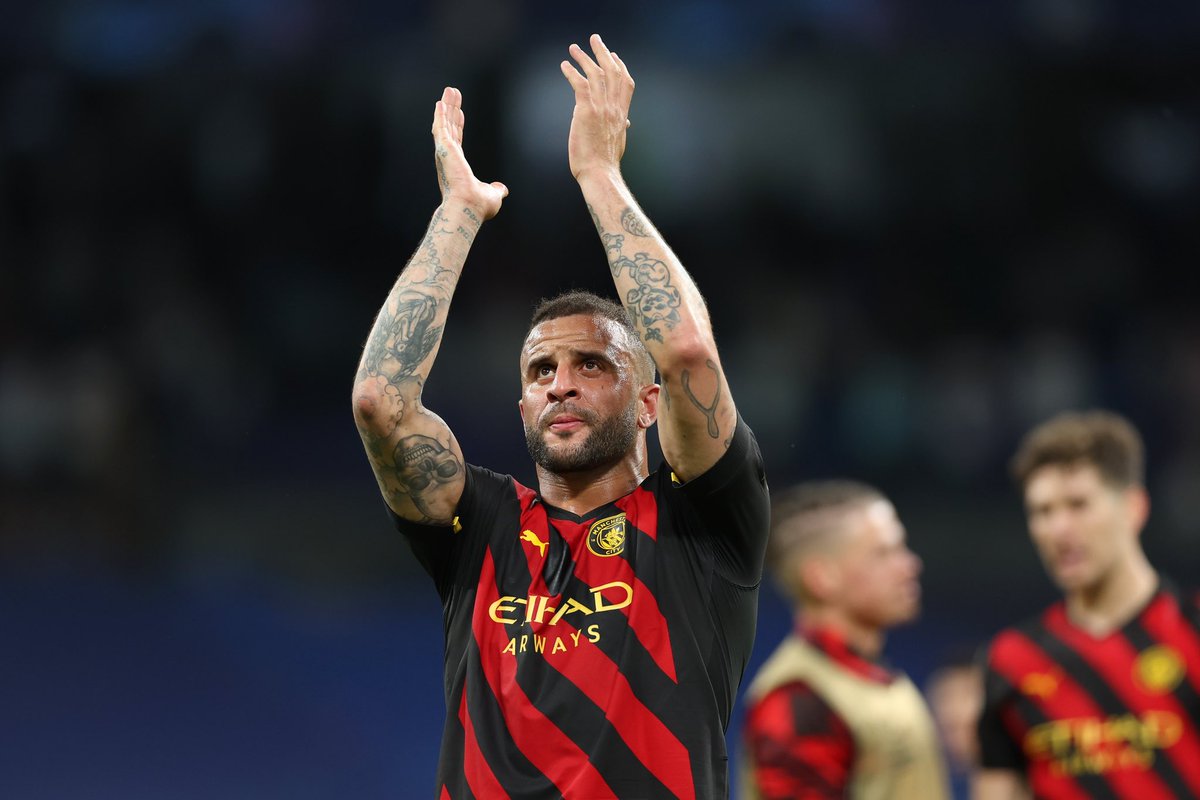 Bayern Munich's Unsuccessful Pursuits:
In the midst of this transfer season, Bayern Munich's ambitions of bolstering their squad have met with several roadblocks. The German champions were reportedly eyeing Premier League stars like Kai Havertz, Declan Rice, and David Raya. However, these pursuits ultimately led to naught, as none of these players made the switch to Bavaria. Kyle Walker could be the latest in a string of players to turn down Bayern's advances, painting a somewhat disappointing picture for manager Thomas Tuchel.
The Kyle Walker Saga:
The speculation surrounding Kyle Walker's future had been brewing since the transfer window officially flung open. At 33 years of age, Walker was in a unique position, seemingly open to exploring new avenues for his football career. After a triumphant season with Manchester City, clinching the treble, many believed that Walker might be seeking a fresh challenge to quench his competitive thirst.
Guardiola's Take:
Although Manchester City have maintained a tight-lipped stance on the situation, Pep Guardiola's recent remarks have illuminated the significance of players like Kyle Walker and Bernardo Silva. The Catalan maestro emphasised their importance to the team and expressed the club's desire to retain them. Guardiola aptly captured their value, stating, "To replace these two players is incredibly difficult."
The Unraveling:
Initial reports suggested that Bayern Munich had secured a verbal agreement with Walker, while Manchester City seemed poised to secure Benjamin Pavard as a replacement. However, these rumours took an unexpected twist as news emerged of Walker's imminent agreement on a fresh deal with his current club. With time dwindling in the transfer window, Manchester City evidently still sees Walker as an asset, rejecting the notion that age has eroded his on-field prowess.
Implications and the Road Ahead:
For Pep Guardiola and Manchester City, Walker's potential contract extension is a boost to their aspirations of fielding a formidable squad in the upcoming season. The experienced right-back's presence promises solidity on the right flank, potentially sidelining Joao Cancelo. On the other hand, Bayern Munich are left grappling with another setback in this transfer window. With the Harry Kane deal hanging in uncertainty, Bayern's future transfer targets remain a question mark.