Manchester United fans are delighted after the reports emerged that Juventus centre-back Leonardo Bonucci could be the next defender on Jose Mourinho's signing list.
The Italian centre-back, who earns £70k-a-week, has made a very impressive performance during Italy's 2-0 victory over Belgium in Euro 2016 and helped them keep another clean sheet against Sweden.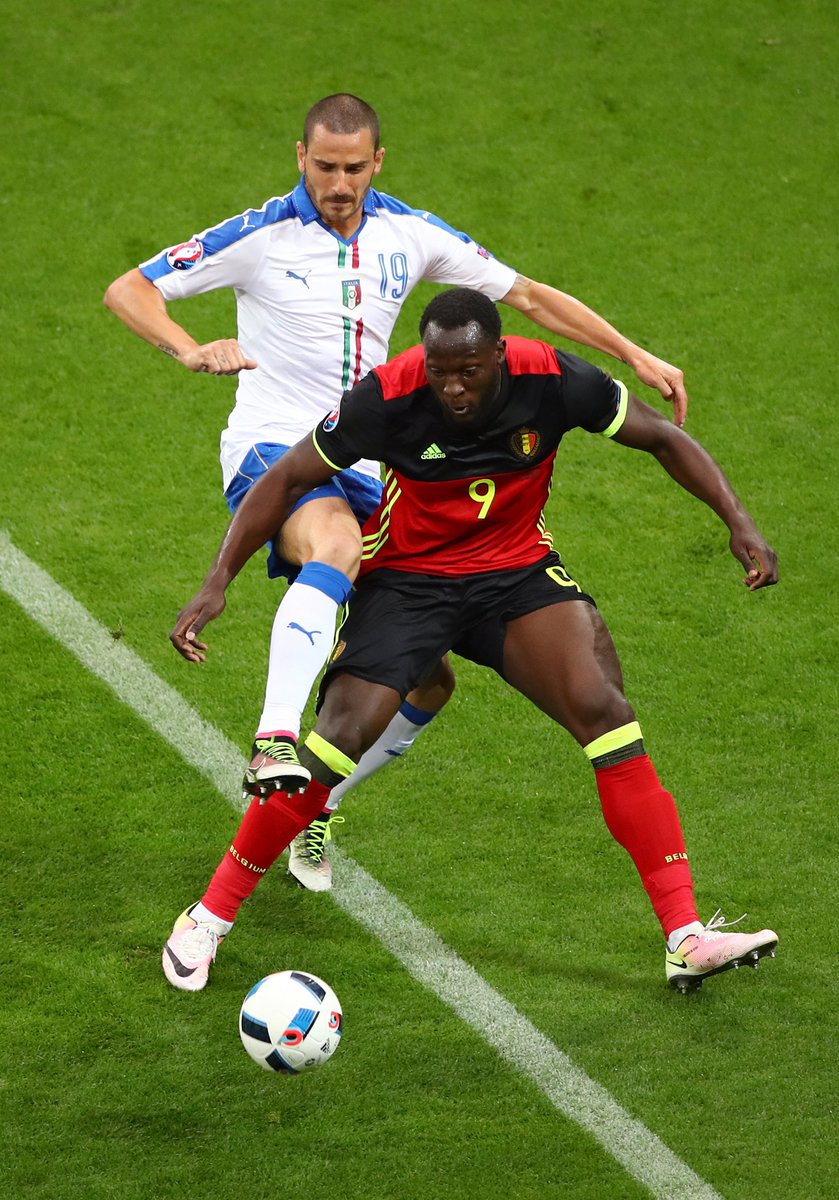 The 29-year-old had been linked with a reunion with national team coach Antonio Conte in his new role at Stamford Bridge but the Daily Star now report that Mourinho wants to brim him to Old Trafford.
The report adds that Bonucci is valued around £50m, though it remains to be seen if United will pay that much for the defender.
The Red Devils have already secured Eric Bailly from Villarreal but the report suggested that Mourinho wants to add to his ranks ahead of next season.
The reaction of United fans were extremely positive, many praised the Portuguese – assuming that he has identified the defence that needs to be improve.
Here are the coolest reactions on Twitter…
Mourinho wants Bonucci ! Yes please. Probably wishful thinking #MUFC

— manchester16 (@briangemma) June 19, 2016
I wouldn't mind if we signed Bonucci. Great player. #MUFC #Bonucci

— Danny (@lambybahbah) June 19, 2016
Mou is making sense; Bonucci on our radar #MUfC

— ELBA ♣ (@kokomaster200) June 19, 2016
Leonardo Bonucci would be an amazing signing. @ManUtd #GGMU #MUFC

— Farman Bond (@Farman_Bond007) June 19, 2016
So Man Utd are ready to hand over £100million to Juventus for Bonucci & Pogba

Juventus have said YES, but only for a MASSIVE £173mill #mufc

— UnitedAwayDays (@DaysUnited) June 19, 2016
Imagine DDG Shaw Smalling Bonucci Darmian in defence…..would love that #mufc

— Amir Del Herrera (@EricBaillyBomb) June 19, 2016
#Bonucci to @ManUtd would be fantastic!! What a signing that'd be! ???????? please be true. ???????????????? #MUFC

— Tapi (@TapiNyoni) June 19, 2016
Leonardo Bonucci would be a class signing. One of the best in world right now #MUFC

— Vyron RED Turner (@VyronR) June 19, 2016
Mourinho wants Bonucci ! Yes please. Probably wishful thinking #MUFC

— manchester16 (@briangemma) June 19, 2016
Hearing rumours about #Bonucci and #Matic coming to United, would welcome both, 2 class signings if they happen #MUFC #Mourinho

— Ed Kelly (@edmufc98) June 19, 2016
We buy Bonucci and our defence problem is Solved.. #mufc

— Mr Levi (@RealMrLevi) June 19, 2016