Last season probably wasn't the happiest in Neymar's career, the most expensive footballer of all time.
For a player who commanded the highest transfer fee in football history when he left Barcelona for Paris St Germain – for a deal worth £200m – it's fair to say things didn't really work out completely as planned. There was a feeling that he'd left Barcelona to escape the shadow of Leo Messi; suggestions that he'd made a mistake leaving the Catalan club; opinion that, when all said and done, he'd joined PSG simply for the money.
That might sound a bit harsh, but in leaving Barcelona and La Liga for PSG and an overall weaker French Ligue 1, it might be argued the Brazilian took a slight step backwards, accepting a lesser challenge. With a squad far superior to any other team in the Ligue 1 – including the 2016-17 champions Monaco, who lost several key players, including young striking prospect Kylian Mbappe to PSG – Paris walked the title. The winning margin was 13 points, and the title was secured in mid-April thanks to a crushing 7-1 win over…. Monaco.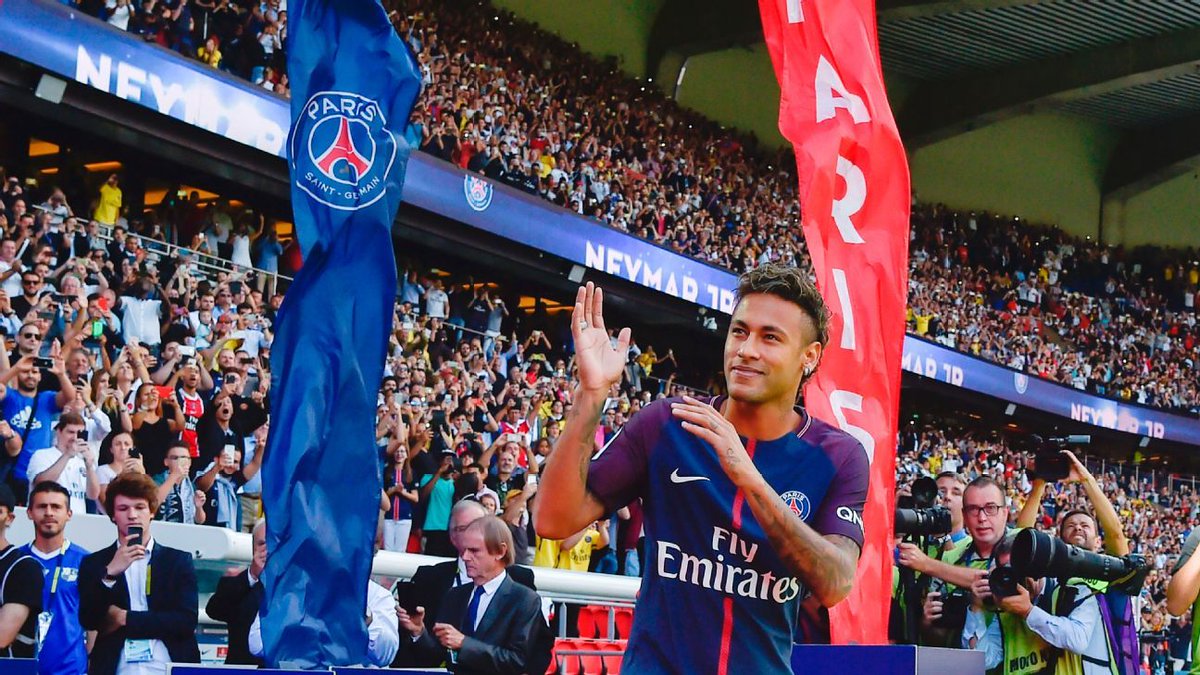 Neymar's contribution over the course of the season was good, scoring 19 goals in 20 league appearances and adding six goals in seven Champions League matches. But he missed a chunk of the season with a foot injury, fracturing his metatarsal at the end of February and prompting self-confessed fears that he might not be fit for the tournament.
Those fears were eased when he scored in the pre-tournament friendly against Croatia, his first appearance for over three months after being introduced as a half-time substitute. "Little by little I'm getting better," he said afterwards. "I'm 80 per cent."
Brazil are a more rounded, energetic team than four years ago, when they hosted the tournament, and they are better equipped to cope without Neymar now than they were back then. But even so: the striker is their talisman, their attacking spearhead, they are – dare we say it – Messi. He still carries much of Brazil's hopes on his shoulders. Currently, the odds pitch Brazil as one of the favourites to win the trophy and Neymar to challenge for the top scorer prize. Without him, the World Cup would undoubtedly be poorer as a spectacle.
On a personal level, Neymar has plenty to prove in Russia. To be truly considered a great, he needs to have a massive World Cup. Last time out was not so good. He might have been spared the misery of that 7-1 semi-final defeat to Germany but only because he was injured, left poleaxed by a challenge from Colombia's Juan Zuniga that left him with a fractured vertebra in his back. The sight of him, flat out on his back on the turf, hands over his face in obvious distress, was one of the most striking images of the tournament.
Injury has again threatened his involvement this summer but the signs look positive. At 26 years of age, this tournament finds him in his prime; he probably has another World Cup in him but he'll be 30 by then and there are no guarantees in football. As speculation around his club future rumbles on in the background – the rumours of a transfer to Real Madrid are persistent – international duty provides not only a welcome distraction but an excellent opportunity to remind the watching world that Neymar is worth £200m.