The Premier League giants Liverpool and Manchester United are reportedly considering a move to sign Karim Bellarabi from the Bundesliga outfit Bayer Leverkusen this summer.
The Germany international has helped Bayer to reach sixth on the league table with 35 points, but the club is far away from league leaders Bayern Munich.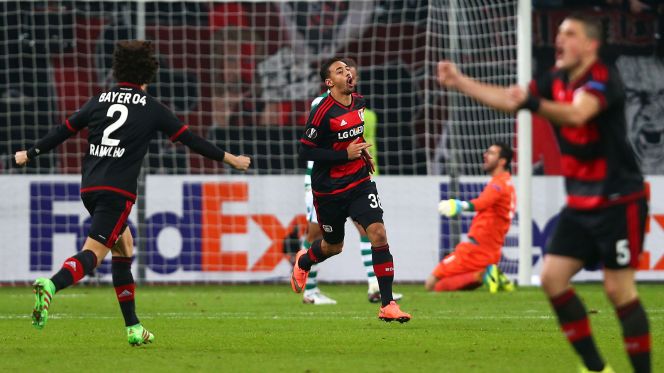 Liverpool boss Jurgen Klopp is believed to be determined on signing the 25-year-old midfielder into his ranks, with the Merseyside outfit are said to be favourites should he decide on a move.
The playmaker has played 37 times in all competitions for the Germans this term, scoring eight goals while providing six assists in the process.
Bellarabi is currently tied to Bayer until June 2020, begin valued at around the £15.5million. He is also being monitored by Arsenal after his stunning performance with the German outfits this season.