Manchester United have reportedly stepped up their interest in Tottenham Hotspur star Harry Kane, according to the Daily Telegraph.
The Red Devils have made enquiries regarding a potential summer move for the England international, as they seek to bolster their attacking prowess with a top-tier striker.
It's no secret that the 29-year-old has been the subject of transfer rumours in previous summers, but Spurs have always managed to keep hold of his prized asset. However, with a rumoured £100 million price tag on the Englishman, Man United seems undeterred by the hefty fee and are willing to go all-in to secure his services.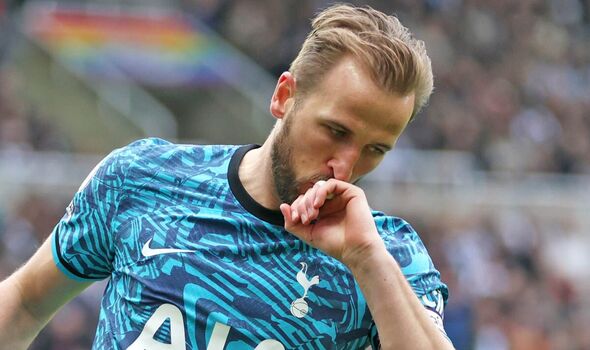 The potential acquisition of Kane would be a statement of intent from United, as they look to mount a serious challenge for major trophies next season. The club's current top scorer Marcus Rashford has undoubtedly impressed this campaign, but he cannot be relied upon to carry the team's attacking burden single-handedly.
Harry Kane fits the bill perfectly and could prove to be an outstanding addition to the Red Devils' ranks. It remains to be seen if the two sides can strike a deal, but if they do, United's attacking lineup will surely strike fear into the hearts of their rivals.
Kane finds himself at a crossroads in his career, with the 29-year-old frontman determined to win silverware at the highest level.
The Daily Telegraph has reported that Man United have made initial enquiries about a potential summer move for Kane, with Spurs believed to be seeking a fee somewhere in the region of £100 million. While that may seem like a steep price to pay, Kane's exceptional talent and consistent performances at the highest level make him worth every penny.
It remains to be seen if Man United can seal the deal, but there's no denying that Kane would be a game-changer for the Red Devils.