Manchester United have reportedly stepped up their interest in luring over Tottenham's Mauricio Pochettino to replace Louis van Gaal at Old Trafford, reports from the Sun.
It is understood, Van Gaal has been under intense pressure, with the Red Devils not looking tough to produce challenge for the Premier League title and struggling to make into the top four.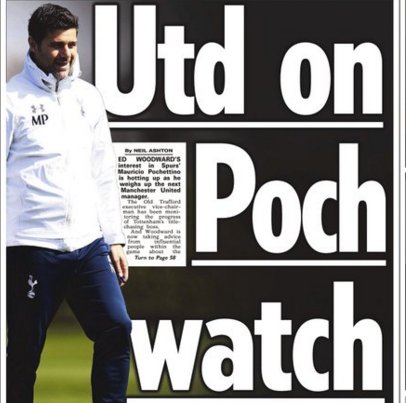 United Fans have also slammed the Dutchman's 'boring' style of football earlier this season, and it is likely that the 64-year-old will depart the club this summer.
However, former Chelsea boss Jose Mourinho was tipped to take over the Old Trafford helm, but now Mauricio Pochettino is the new man being heavily considered as an potential alternative.
The Argentine is heavily admired by club's chief executive Ed Woodward and it is claimed that Mourinho could take charge of La Liga outfit Valencia following Gary Neville's sacking, which would make Pochettino the new manager at Old Trafford.