We saw it all. Burnley qualified for the Europa League for the first time in over half a century, Crystal Palace scored a surprising victory over Chelsea, and Wayne Rooney managed a remarkable goal against West Ham all the way from his own half of the pitch.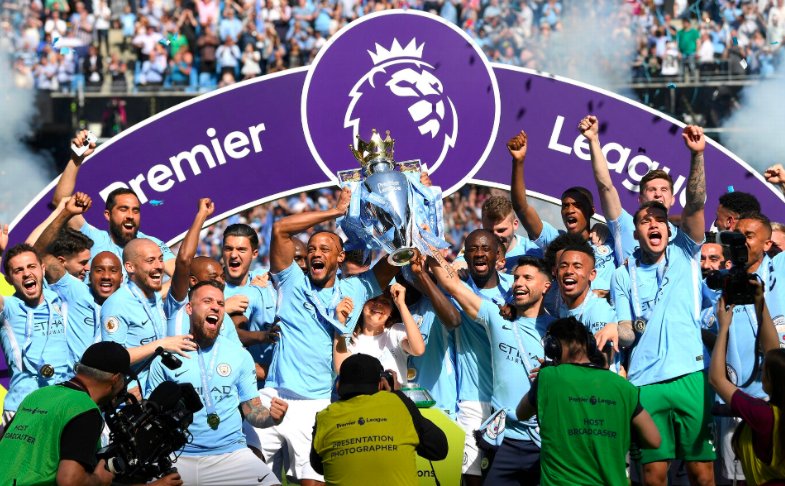 Now the final whistle has blown and many fans are no doubt left wondering what they're supposed to do without the 2017/18 Premier League to keep them entertained. But don't worry. We've put together this list of 10 things sure to stop you from missing your footie fix.
1)   Prepare for the World Cup.
The 2018 FIFA World Cup kicks off on the 14th July. Put up your flags and brace yourself to cheer on England from home. . . or you could even get planning a trip to Russia to support them right from the side of the pitch!
2)   Put on your football boots.
After spending months down the pub watching the Premier League action, you could probably do with some fresh air and exercise. Dust off your football boots and organise a mid-week kick about with your workmates or join a local team to get your heart pumping.
3)   Play footie-themed games.
If you're missing edge-of-your-seat footie action on a screen, download some soccer-themed games on your mobile or tablet device. Who knows, you could land a windfall worthy of a Premier League star.
4)   Read a book.
You'll find plenty of autobiographies written by some of history's most remarkable players and managers. Harry Redknapp's bestseller Always Managing: My Autobiography and Roy Keane's The Second Half are just a couple of popular page-turners you can pick up from your local bookstore.
5)   Plan a date with someone special.
No doubt your other half was less than impressed with having you glued to every footie match since last August when the Premier League kicked off. Make up for it by planning a date night for two. You could book into a fancy restaurant or even brush up on your culinary skills to cook a romantic meal from scratch.
6)   Get outside with the family.
Pile the kids into the car and take a trip into the countryside. If you're looking to make a weekend out of it, book a pitch at a campsite and spend a couple of nights sleeping in the great outdoors. Just don't forget to pack a football to have a fun family game.
7)   Do some DIY.
Now you've not got any big games taking up your weekend, perhaps it's time to get around to some of the jobs that need doing around the house? Whether the bathroom needs re-tiling or the whole house could do with a fresh lick of paint, get those pressing DIY jobs crossed off your to-do list.
8)   Go to the pub.
Your local was probably packed to burst when the top Premier League matches were being aired. Take advantage of the faster bar service by planning a catch up with friends down the pub.
9)   Start up a blog.
If you want to have your voice heard by fellow fans across the world, brush up on your writing skills and start your own blog online. Use it to share your opinions on all things footie-related, from making a countdown of your favourite players in history to sharing your thoughts on the outcome of the latest Premier League.
10)  Replay your favourite moments.
This year's Premier League provided some spectacular moments in football history. Why not relive the magic by replaying the highlights from some of your favourite matches?