Manchester United have reportedly expressed an interest in making third move in their decade-long pursuit of Arsenal midfielder Aaron Ramsey.
The Red Devils previously missed out on the 27-year-old midfielder in 2008 when he instead opted to join Arsenal, while also falling short with their approach last summer.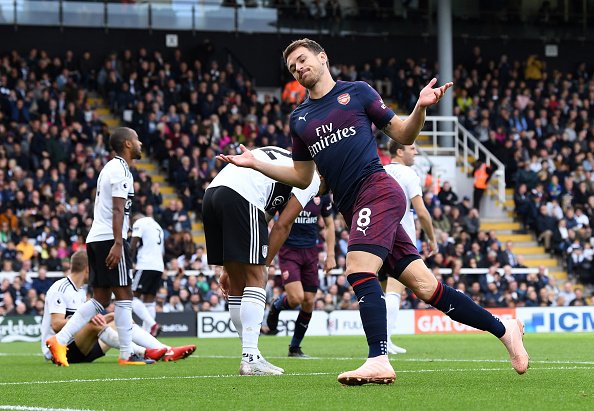 Following the confirmation earlier this week that the Welshman will leave the Gunners when his existing contract expires at the end of the season, The Mirror claims that Manchester United are ready to make their latest move.
United boss Jose Mourinho is said to be keen to get the Wales international on board in time for the ongoing season, but he will have to wait until next summer as the midfielder has no intention of leaving the Emirates Stadium six months early.